Below are some examples of our best work!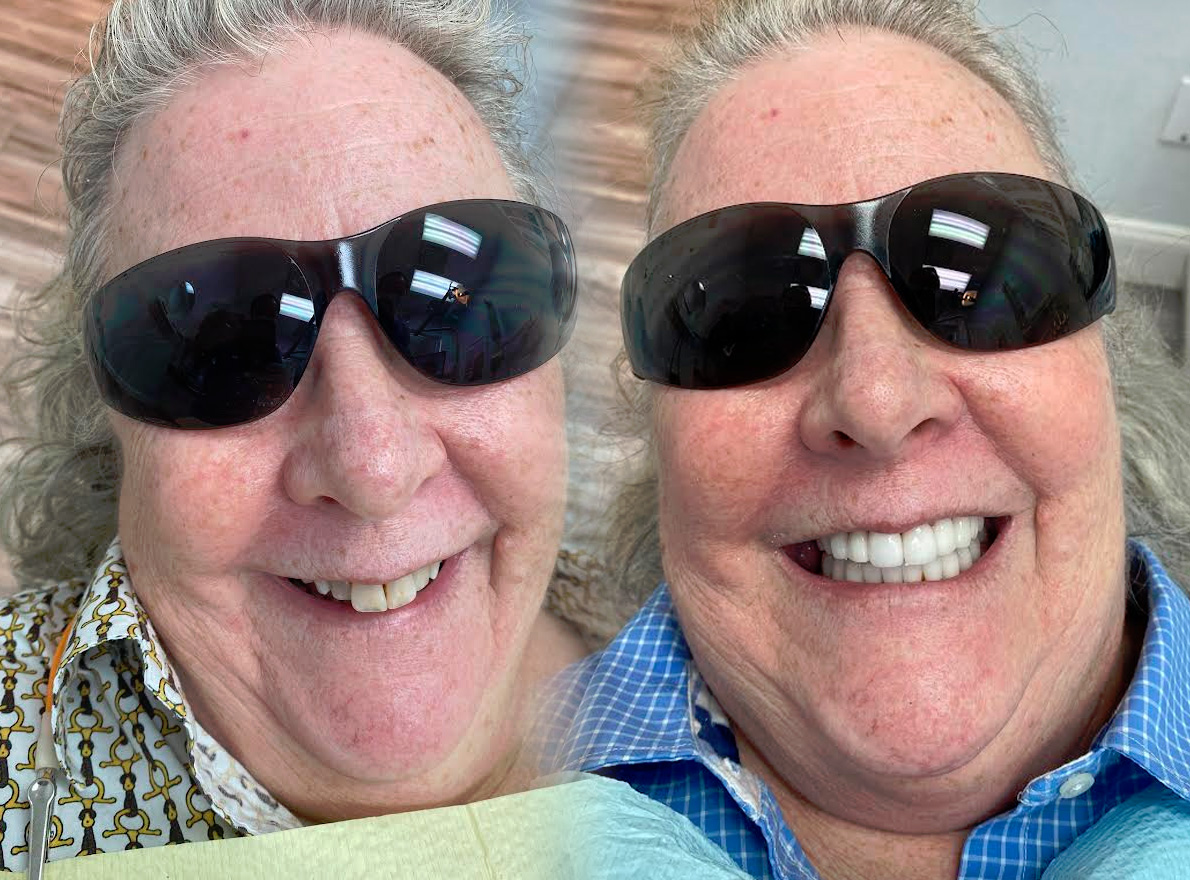 WOW NEW TEETH CAN BRIGHTEN UP YOUR SMILE AT ANY AGE! BOOST YOUR CONFIDENCE AND SELF ESTEEM WITH NEW SET OF PEARLY WHITES.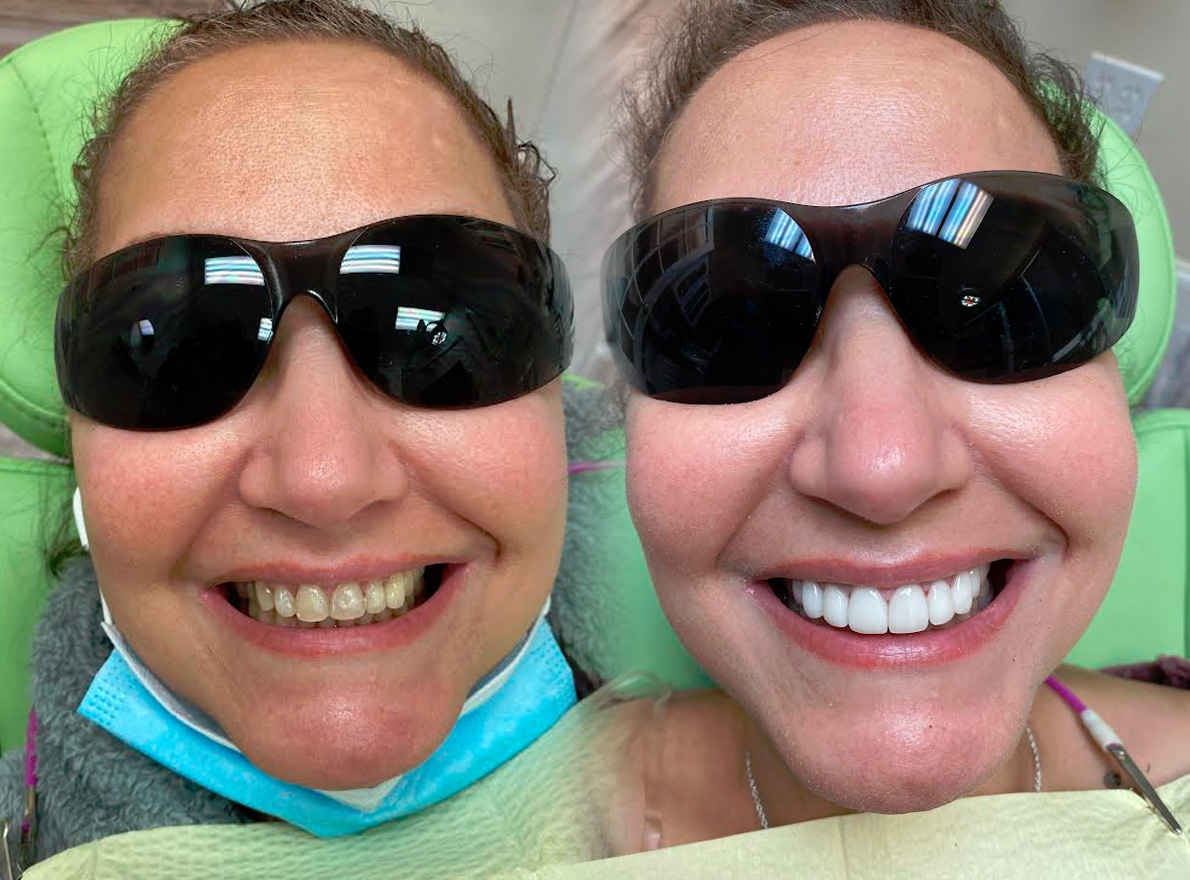 FROM DARK TO BRIGHT! BEAUTIFUL TRANSFORMATION ONLY IN 2 WEEKS. LOOKS AMAZING.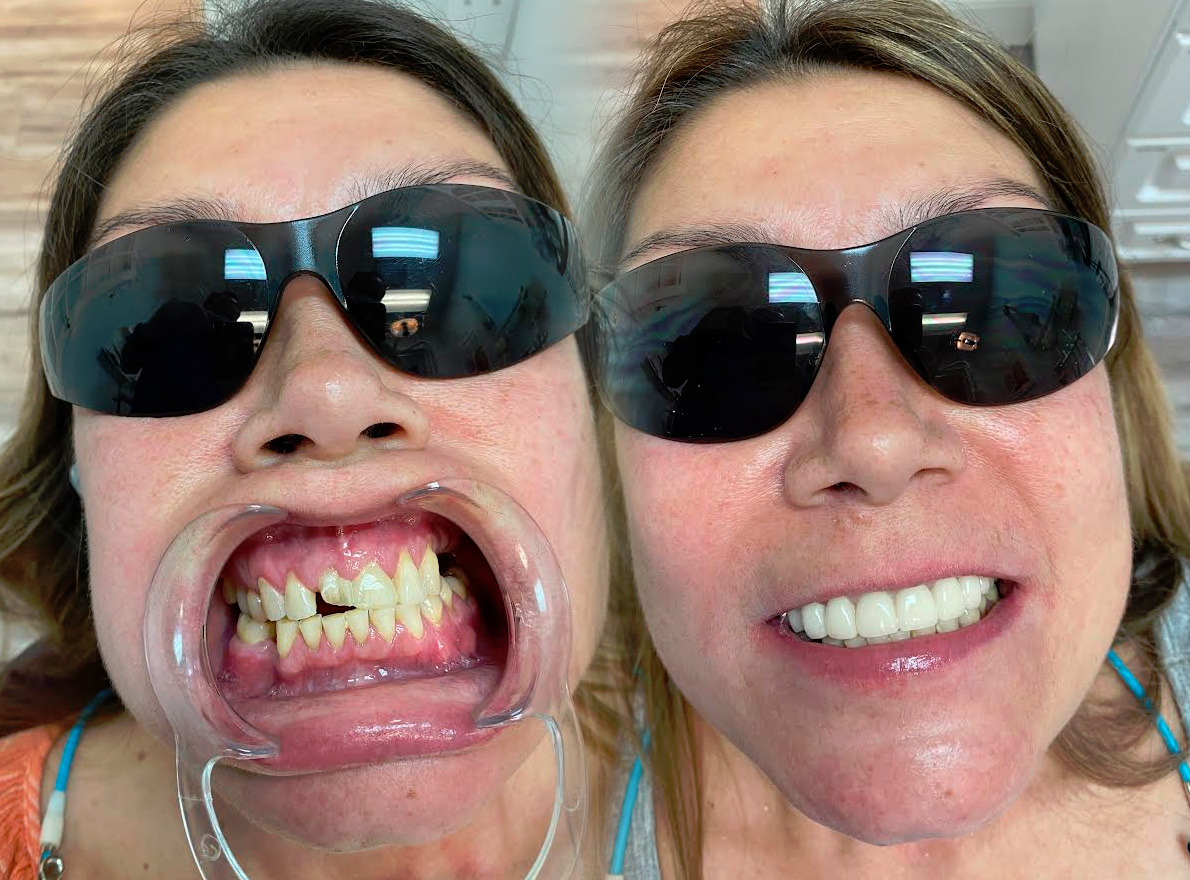 CHIPPED FRONT TEETH AND MISSING MOLARS CAN DAMPEN YOUR SMILE AND CAN PREVENT YOU FROM EATING PROPERLY. UTILIZING COMBINATION OF DENTAL IMPLANTS AND PORCELAIN CROWNS CAN RESTORE YOUR ORAL HEALTH AND YOUR SMILE. PATIENT IS THRILLED WITH HER NEW SMILE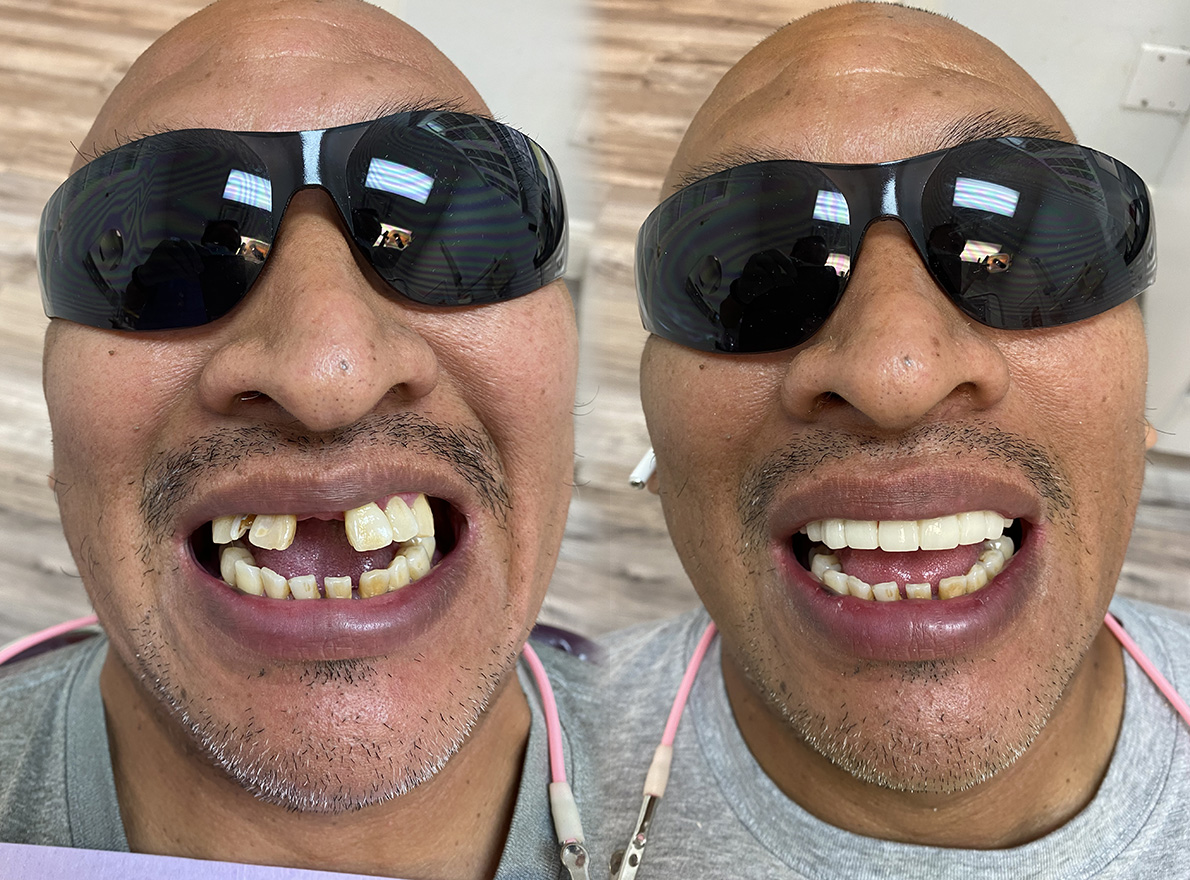 LARGE GAP AND TEETH FLARED OUT
This patient was embarrassed about large gap and lisping when talking. He went to several different offices who recommended either getting dentures or full mouth implants. He wanted cost effective option with teeth that stays in his mouth. We decided to go with porcelain bridge and within three trips, all in one month, he received a new teeth that feels natural and looks amazing. He will come back for lower teeth once he save up money.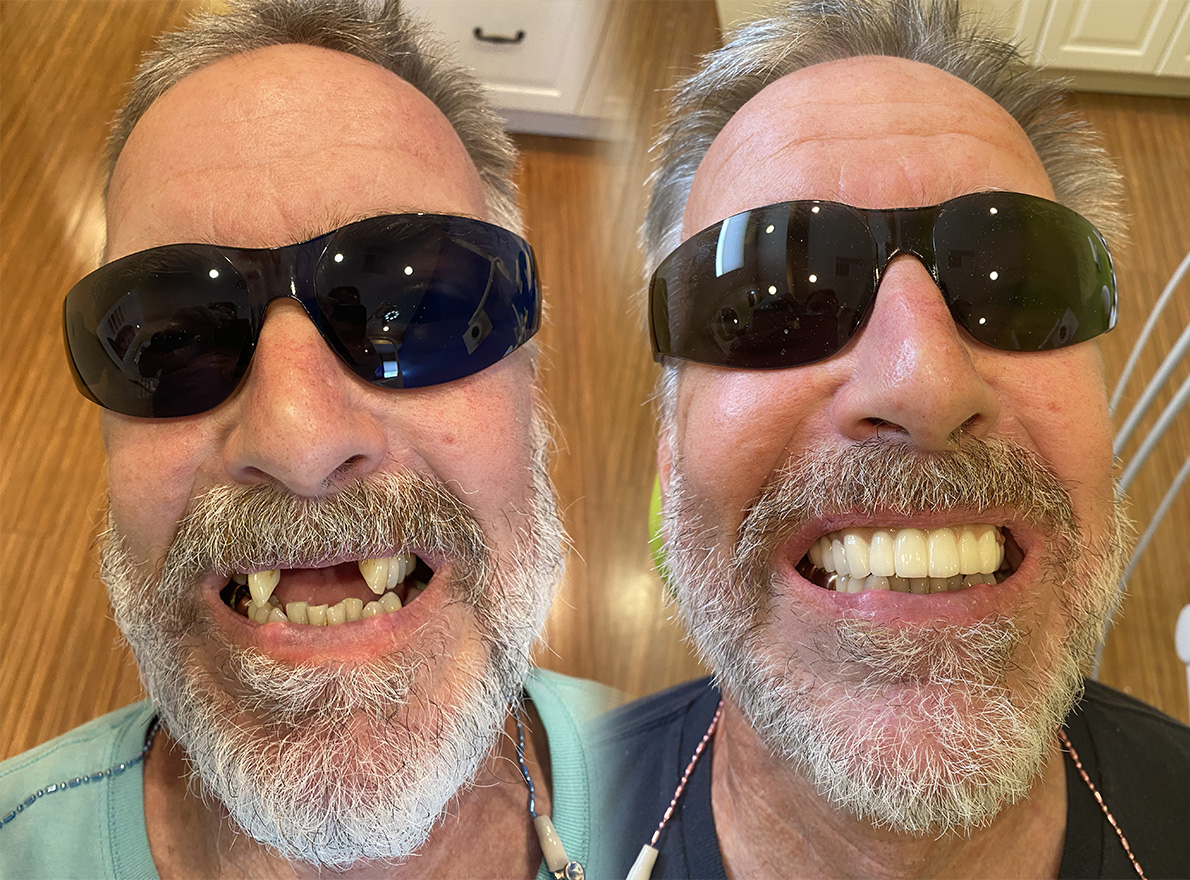 Throw away your denture and get real permanent teeth that looks beautiful and can eat anything.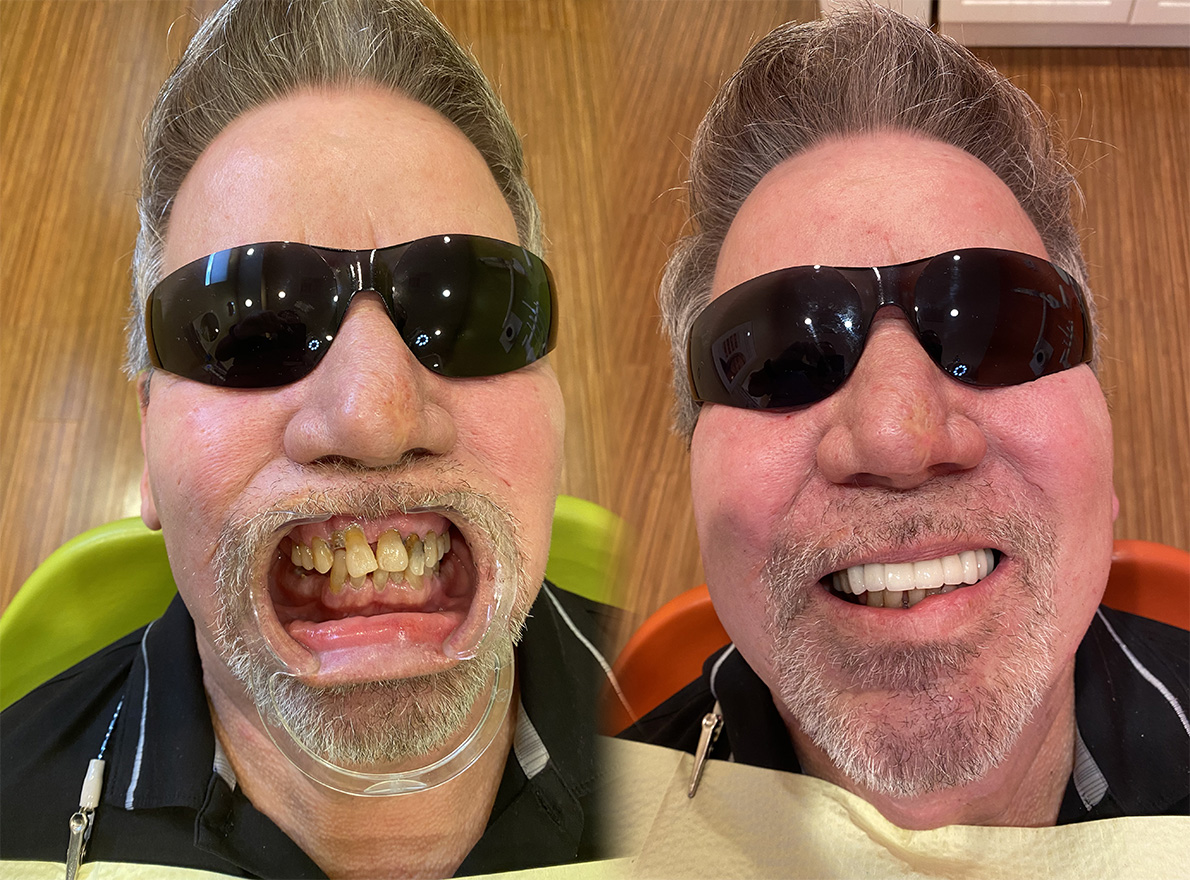 Brand new smile can boost your career. Now he can sell more cars. Unbelievable transformation. Everybody very happy!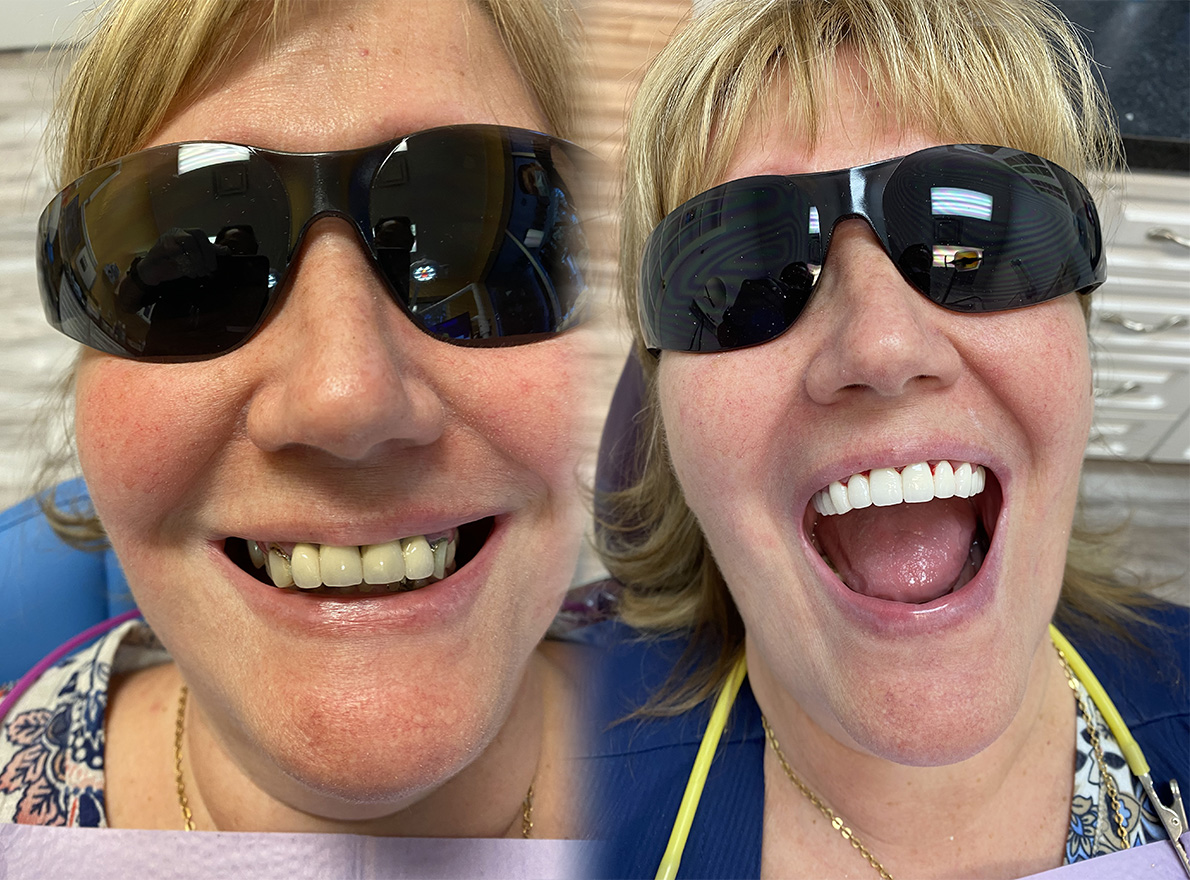 From discolored uneven teeth to perfectly symmetrical bright smile. The patient is thrilled.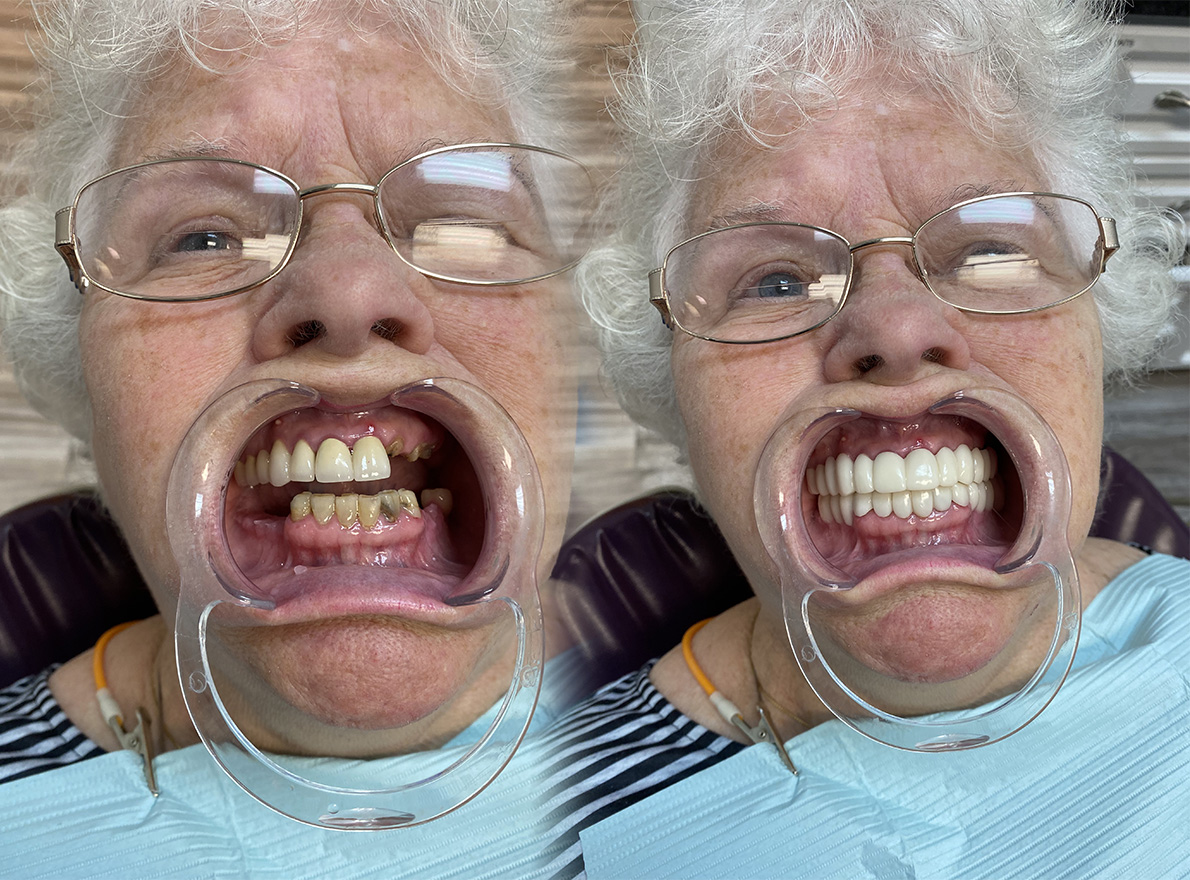 She is 87 years old but looking for a boyfriend but don't want to spend alot of money. We gave her the perfect solution using snap-on smiles. Affordable and beautiful teeth that you can eat with.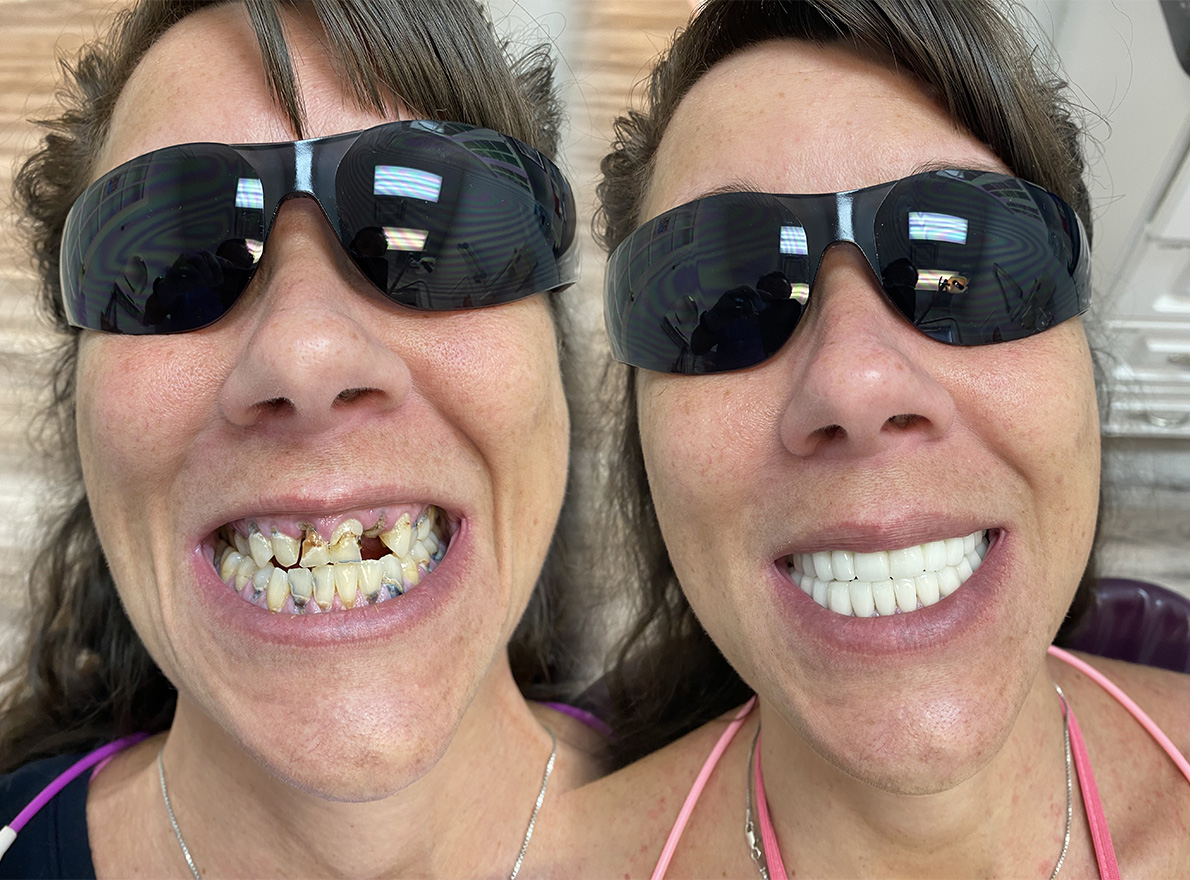 Acid erosions. We were able to save most of her teeth and she looks amazing and now her teeth are protected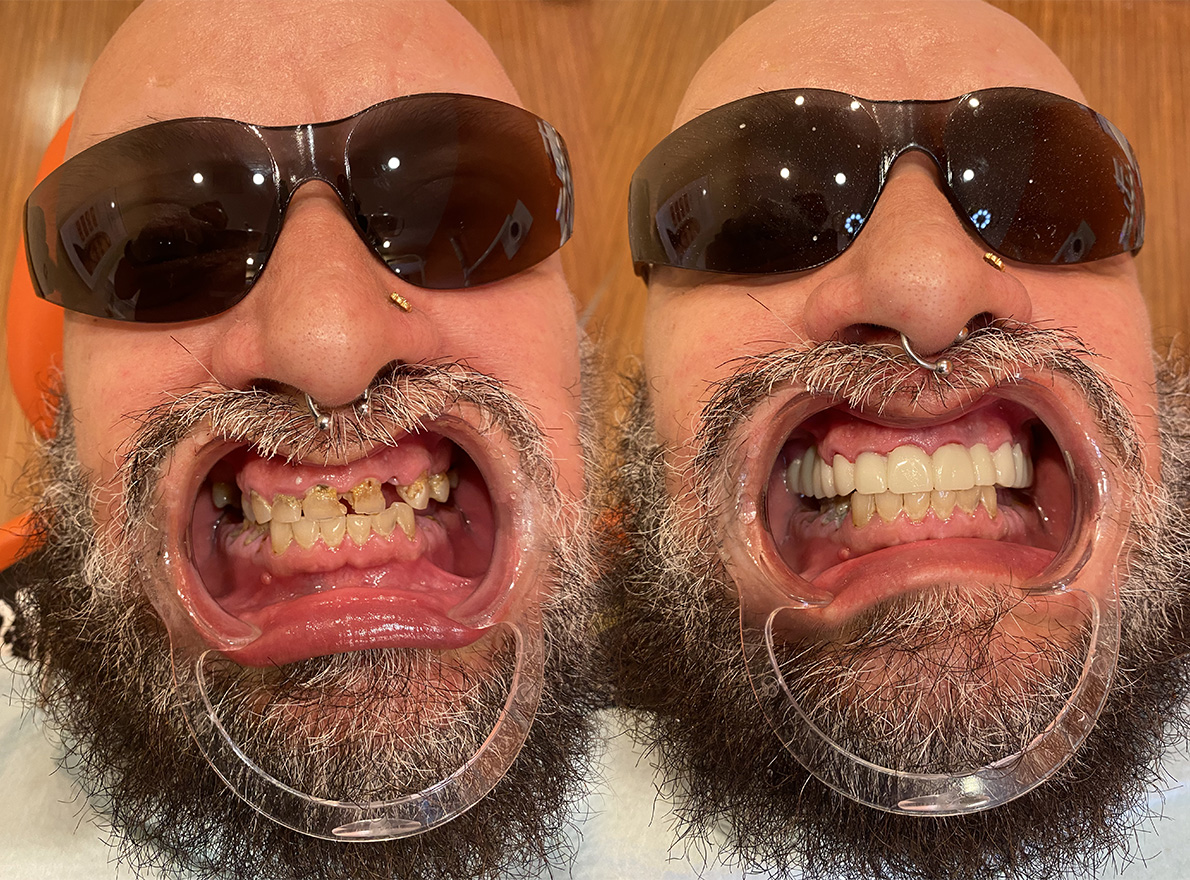 Even rough looking guys want a nice smile.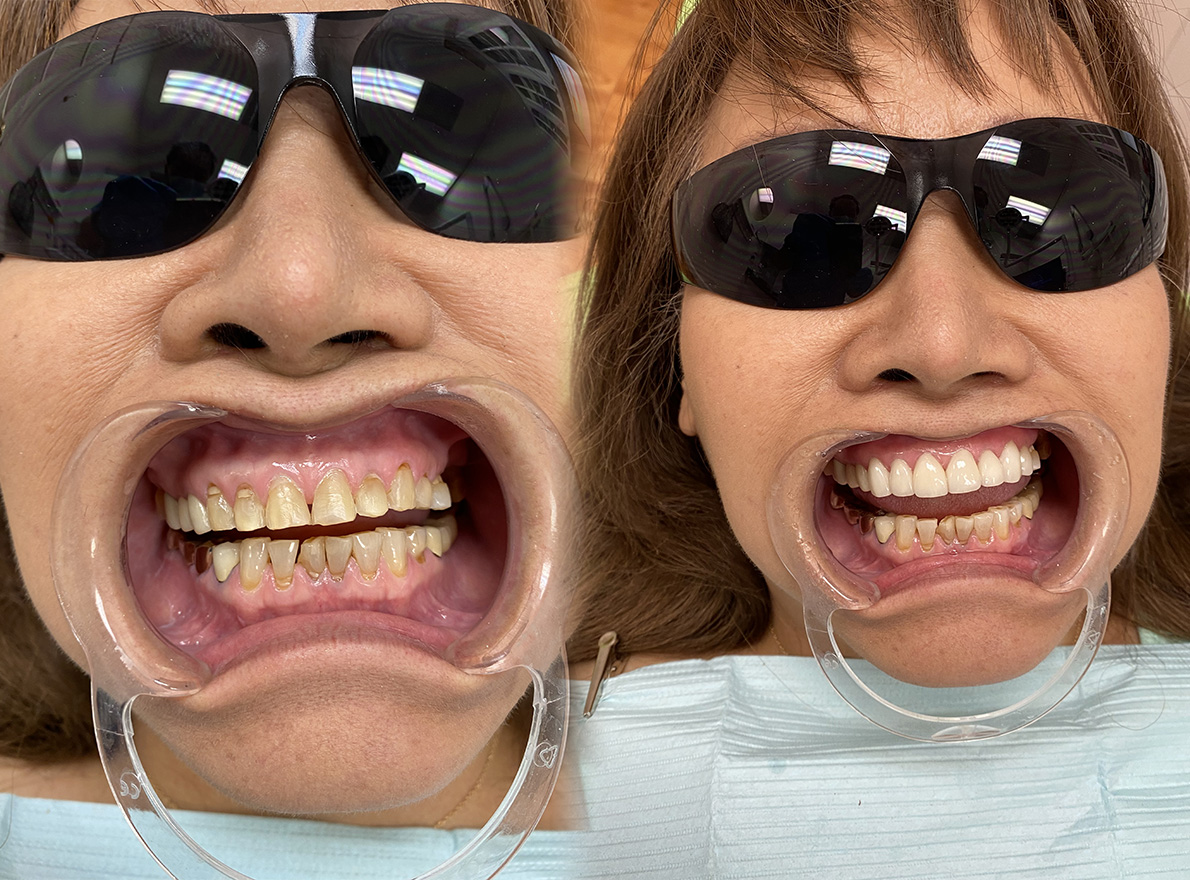 Porcelain veneers can change your smile without grinding your teeth down. From dark and ugly to bright and pretty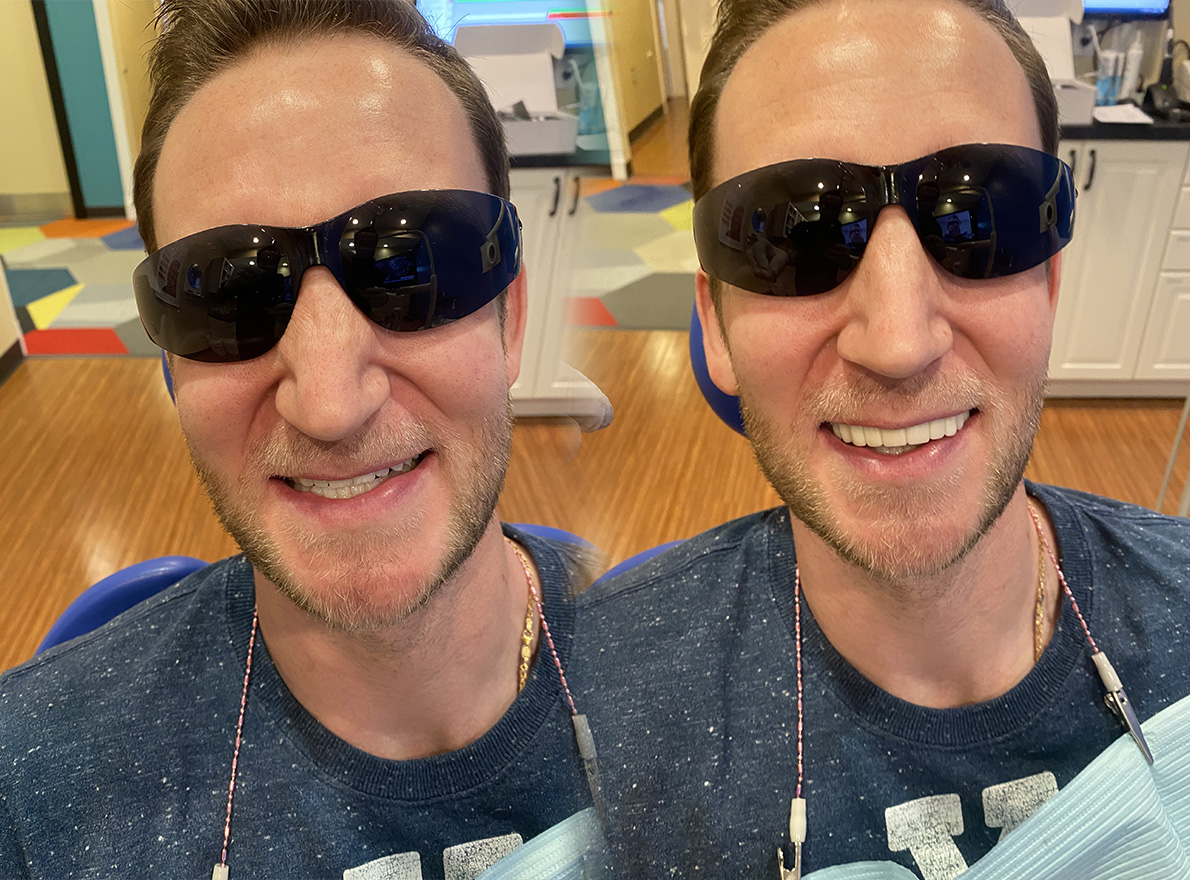 My teeth don't show when I smile. Other offices wanted to do jaw surgery costing a lot of money and pain. We gave him snap-on smile which is very affordable and just look at his smile now!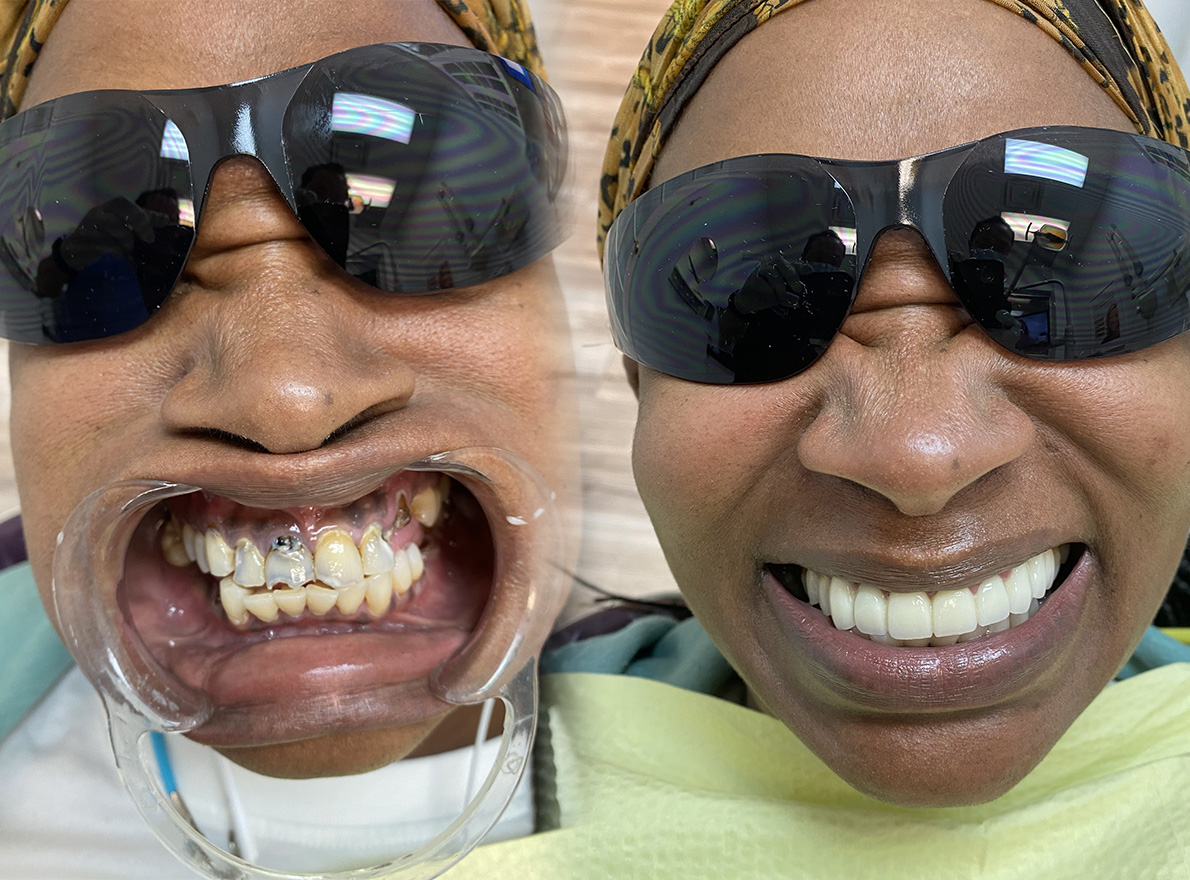 Patient just let her teeth go because she was so afraid of dentist. We used a very gentle technique to give her a beautiful smile. The patient was crying seeing her new smile.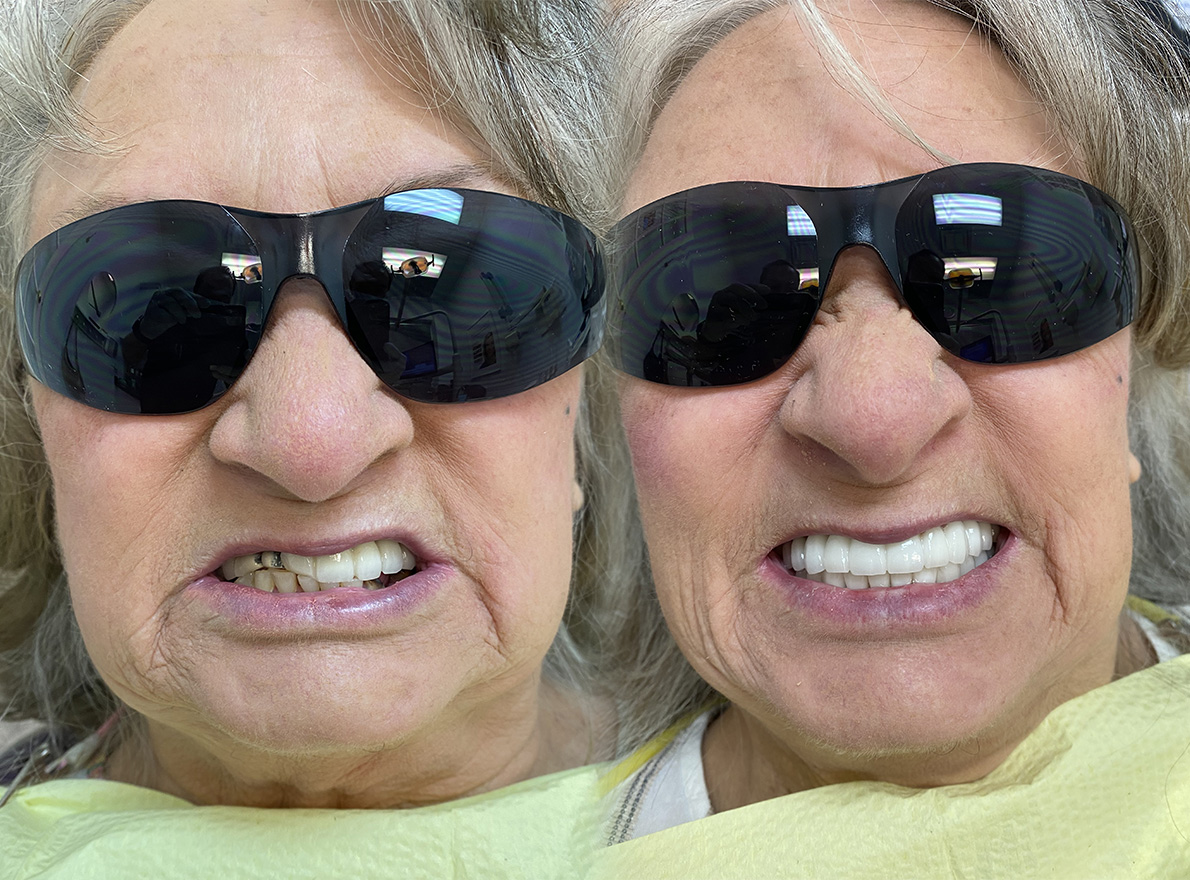 No matter what age new teeth and smile can change your life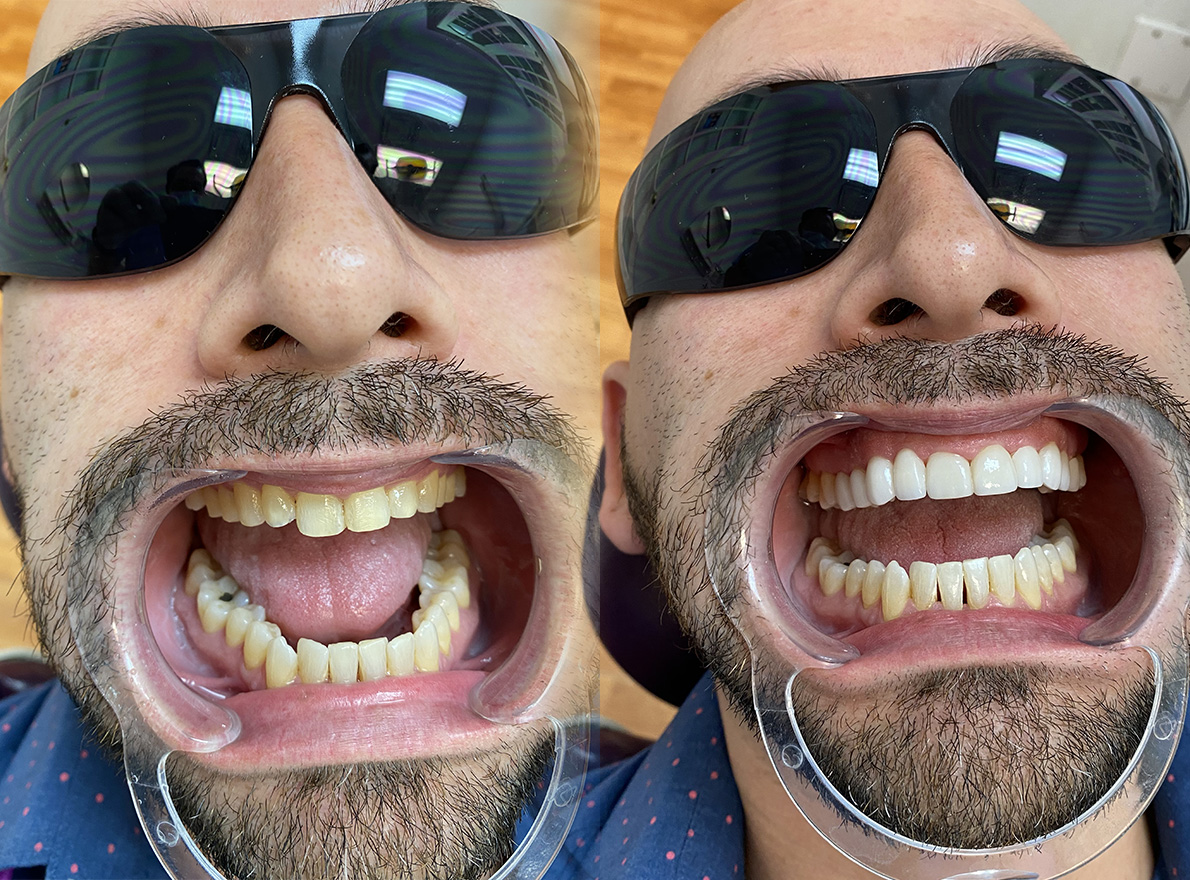 Lumineers can give you amazing smile without shots or grinding your teeth. It's proven to last 25 years if done properly!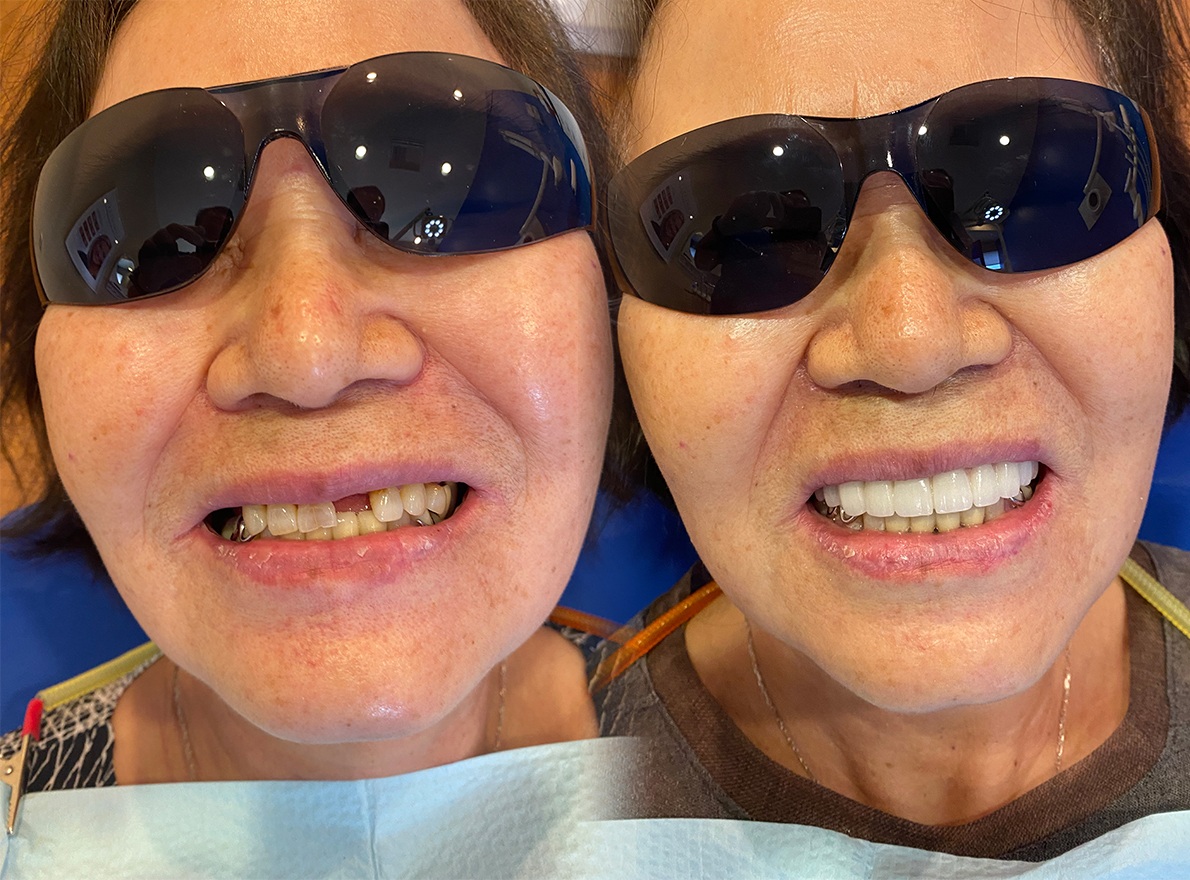 70 year old patient hated dark, worn down teeth and was wearing an annoying partial denture. We gave her a permanent solution with teeth that stays in her mouth. Now she looks amazing and can eat properly without denture moving around.
Lutz Dental
19105 US-41 #100
Lutz, FL 33549
(813) 591-6666
Pasco Dental
29450 FL-54
Wesley Chapel, FL 33543
(813) 907-6600