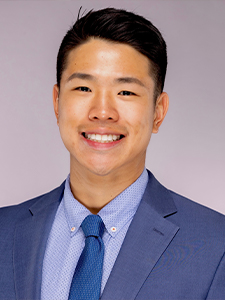 Dr. Thomas Hwang (AKA Dr. Thomas) was born in New York and raised in Tampa, FL. He is the youngest son of Dr. Daniel Hwang and younger brother of Dr. Benjamin Hwang. Dr. Thomas graduated from Wharton High School in Tampa and then went on to receive his undergraduate Bachelor of Science degree as well as his Doctor of Dental Medicine (DMD) degree from the University of Florida. Dr. Thomas was one of 5 students accepted into the prestigious 7-year B.S/D.M.D dual degree program at the University of Florida that allowed him to pursue his passion of Dentistry at an accelerated rate.
Dr. Thomas's hobbies include weight lifting, playing golf, and wake boarding.
Dr. Thomas is passionate about dentistry and he is dedicated to your oral health and smile.
Lutz Dental
19105 US-41 #100
Lutz, FL 33549
(813) 591-6666
Pasco Dental
29450 FL-54
Wesley Chapel, FL 33543
(813) 907-6600